Be a part of something great!  
Truck Driver IV

Regular Full-Time
Competition File #: 23-U068
Website: tol.ca

Join a "Community of Communities" – the Township of Langley, home to approximately 150,000 residents, is committed to providing progressive business, housing, and recreational opportunities, while balancing its unique mix of urban growth and rural beauty. A truly fun and beautiful place to work, the Township of Langley offers competitive salaries, excellent benefit packages, municipal pension plan, employee wellness programs and opportunities for professional development and career growth.

The Township of Langley is currently recruiting for a regular full-time Truck Driver IV to join our team of professionals in the Engineering Division, Roads Operations Department. Reporting to the Roads Operations Manager, in this unionized position you will operate tandem axle dump and multi axle trailer unit with a GVW of up to 46,900 kilograms (103,400 lbs). This position will load and dump both the trailer and main dump box, while ensuring that environment and safe work practices are maintained.
 
Responsibilities:
Drive a tandem axle dump truck (GVW 23,500kg) and tow a multi axle trailer (GVW 23,400kg) used in transporting construction and maintenance materials such as dirt, gravel, salt, blacktop and sand
Supervise trailer loading/unloading and may be required to supervise employees engaged in related duties
Operate hydraulic and electric controls used to connect the trailer to the main truck and ensure that the multi-axle trailer is secured for dumping and transporting operations
Operate trucks and attachments to plow snow, salt and sand streets
Perform pre-trip inspections and adjust, service, clean and make minor running repairs as required
Perform related duties as required

Qualifications:
Completion of Grade 12 or equivalent, plus considerable related experience, preferably as a Truck Driver III or an equivalent combination of training and experience
Completion of a defensive driving course
Training/courses in safe and efficient operation of a wide range of small power tools and equipment or an equivalent combination of training and experience
Thorough knowledge of the rules of safe operation and precautions required in operating a large tandem axle dump truck and multi axle trailer unit
Sound knowledge of the methods of loading, unloading, and transporting a variety of equipment and materials
Sound knowledge of the geography and street layout of the Township and of designated truck routes
Ability to operate heavy trucks safely and efficiently, with attached or auxiliary equipment
Ability to carry out oral/written instructions and communicate effectively with internal/external contacts and crews
Ability to participate in work at job sites while truck is idle and supervise others performing related routine tasks

In order to be considered for this position, candidates must have the following valid and current certifications/licenses (must be valid at the time the posting closes) and these must be attached with your application. Applications without the attached required documents below will be deemed incomplete and may not be considered. Please title your attachments with the number of this competition and have these documents ready to upload when you apply:
BC Class 1 Driver's License with Air Brake Endorsement. You must include with your application a current Personal Driving Record (select the 5-year option if obtaining online) that has been obtained within 6 months of the closing date. To obtain a copy of your Personal Driving Record, please contact ICBC directly or the driving authority where you reside. Please note that a copy of your Driver's License and/or Driver Factor Report will not be accepted.

The CUPE rate of pay for this position is $35.48 per hour (2023 rates) plus benefits. The hours of work are Monday to Friday 8:00am – 4:30pm.

If you wish to pursue this exciting career in a growing community, please visit tol.ca/careers to apply.

Internal closing date for this competition: May 31, 2023
External closing date for this competition: June 6, 2023

We appreciate all applications; however, only short-listed candidates will be contacted for an interview.
Job Overview
Job Title

Truck Driver IV

Employment Type

Full Time

Experience

Experience an asset

Education

Other trades certificate or diploma

Date Posted

May 23, 2023, 10:30 am

Expires

June 6, 2023, 4:30 pm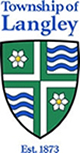 Township of Langley