Preschool Instructors and Assistant Instructors
Competition No.:
2021-CPI
Duration:
Contract Instructor
Salary:
$19.50 to $25.00 per hour
Schedule:
Hours are based on registration
Special Notes:
None
Miscellaneous:
Various Burnaby locations
Last Updated:
3/21/23 11:05 AM
Description
The goal of the City of Burnaby and its employees is to consistently deliver first class service and services to our community. With this in mind, we hire people who share the same passion, those with the drive and determination to grow with and contribute to our already exceptional team. People like you!
If you are a seasoned preschool instructor, here is an excellent opportunity you! The City of Burnaby is seeking Contract Preschool Instructors and Assistant Instructors to work in our play-based preschool programs at various recreation centres. Duties involve leading or assisting social preschool programs for children ages 3 through 5, parent and tot programs for children ages 1 through 5, as well as many specialty programs including art, music & movement, newcomer groups, science and preschool sports and gym activities. Performs related duties as required.
Applicants must hold a current Early Childhood Education (ECE) certificate or be a student training for ECE, or have comparable experience in the field. Applicants must be fluent (written and oral) in English, and must also hold a current Emergency First Aid with CPR C or 8-hour + equivalent first aid training. Benefits include ongoing professional development and mentorship, scheduling to meet individual needs and the opportunity to work with a dynamic and creative team of leaders and supervisors. Our programs have a reputation in the community for excellence, inclusion and fun. This work is suitable for individuals seeking occasional and/or part-time seasonal work. Please note these are contract positions, and hours are based on registration.
If you want to begin implementing the theory you have learned into practice, then this is the opportunity for you!
Please apply online.
This position will remain open until filled.
Applicants under consideration will required to consent to a Criminal Record Search.
Copies of relevant professional certificates, degrees, or tickets will be required at the time of the interview.
Please contact Human Resources at 604-294-7303 if you do not receive a confirmation email within one hour of submitting your application online.
We thank all applicants for their interest; however, only those considered for an interview will be contacted

Apply to this position

EQUAL OPPORTUNITY EMPLOYER
Visit us at www.burnaby.ca
Job Overview
Job Title

Preschool Instructors and Assistant Instructors

Employment Type

Part Time

Experience

Experience an asset

Rate

$19.50 to $25.00 Hour

Education

Other trades certificate or diploma

Date Posted

May 19, 2023, 4:44 pm

Expires

June 16, 2023, 4:30 pm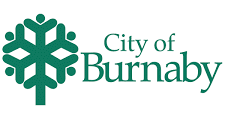 City of Burnaby