Lifeguard/Instructor - Aquatics
Competition No.:
2023-106
Duration:
Regular Part Time
Salary:
$26.25 – 27.28 – 28.35 – 29.52 – 30.74/hour (2023 Rates)
Schedule:
42 hours bi-weekly (0.53 FTE); Tuesday to Thursday; 3:00 PM – 10:30 PM
Special Notes:
Normal for CUPE 23 Inside Division Collective Agreement
Miscellaneous:
Last Updated:
5/19/23 8:32 AM
Description
The goal of the City of Burnaby and its employees is to consistently deliver first class service and services to our community. With this in mind, we hire people who share the same passion, those with the drive and determination to grow with and contribute to our already exceptional team. People like you!
This is aquatic work in lifeguarding and instructing, on an assigned shift, at Edmonds Community Centre. An incumbent performs lifeguarding duties, ensuring for the safety of patrons utilizing the aquatic facility and supervising the use of the swimming and related recreation areas such as whirlpool, and sauna; performs minor scheduled maintenance tasks; conducts instructional and recreational aquatic programs for all age ranges; provides information to the public regarding instructional evaluation techniques and patron progress; also be required to conduct and promote fitness programs and offer instruction; prepares and maintains a variety of records related to the work. Performs related work as required.
Qualifications include completion of Grade 12, supplemented by courses in lifeguarding, lifesaving, aquatics, fitness instruction and pool maintenance, plus sound related experience; or an equivalent combination of training and experience. Sound knowledge of the theory and practice of lifeguarding, lifesaving, cardiopulmonary resuscitation and first aid; working knowledge of teaching methods and group leadership techniques emphasizing instruction in water safety and aquatic skills and of pool operations including water filtration, chlorination and heating. An incumbent will have the ability to display sound aquatic skills and to instruct in these skills at standards set by relevant authorities; as required, to conduct and promote fitness programs and to provide instruction in fitness training. Establish and maintain effective working relationships with officials, employees and patrons and to prepare and maintain records related to the work. A Lifesaving Society National Lifeguard award, Lifesaving Society Swim Instructor award, Cardiopulmonary Resuscitation Certificate – Level C are required. A B.C.R.P.A. Basic Fitness Leader – Aquatics and Lifesaving Instructor (LSI) certificates are desirable.
Pilot Recruitment:
This position is posted under the terms of the 2023 Inside Memorandum of Agreement to enable the senior capable applicant to be confirmed into the regular part time position, subject to the successful passing of skills tests applicable to this classification, and that they are not subject to a performance management plan, and they have no discipline or recorded safety infractions in the previous eighteen (18) months.
The closing date for this competition has been extended until May 29, 2023. New applications are welcome!
Applicants under consideration will be required to consent to a Police Information Check.
Copies of relevant professional certificates, degrees, or tickets will be required at the time of the interview.
Please contact People and Culture at 604-294-7303 if you do not receive a confirmation email within one hour of submitting your application online.
We thank all applicants for their interest; however, only those considered for an interview will be contacted

Apply to this position

EQUAL OPPORTUNITY EMPLOYER
Visit us at www.burnaby.ca
Job Overview
Job Title

Lifeguard/Instructor - Aquatics

Employment Type

Part Time

Experience

Experience an asset

Rate

$26.25 to $30.74 Hour

Education

Other trades certificate or diploma

Date Posted

May 19, 2023, 4:36 pm

Expires

May 29, 2023, 4:30 pm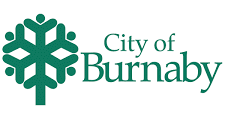 City of Burnaby