Plan Checking Technician IV - Enquiry Centre (DBL)
Requisition ID:
38710
Organization
Located on the traditional, ancestral and unceded lands of the xʷməθkʷəy̓əm (Musqueam), Sḵwx̱wú7mesh (Squamish), and səlilwətaɬ (Tsleil-Waututh) Peoples, Vancouver has a commitment to becoming a City of Reconciliation. Vancouver consistently ranks as one of the world's most liveable cities and is working towards being the greenest city in the world. Named among Canada's Top 100 Employers, BC's Top Employers, and Canada's Greenest Employers, the City of Vancouver seeks colleagues who can help shape and embody our core commitments to sustainability, decolonization, equity and outstanding quality of life for all residents.
Consider joining our committed team of staff and being part of an innovative, inclusive and rewarding workplace.
Main Purpose and Function:
This position performs technical and advisory work in the Services Centre including the examination of plans and submissions for permit applications. Provides information (including rotations in the Phone Centre), to staff, developers, contractors, design professionals and the public on permit processing and interpretation of by-laws, guidelines and bulletins, including information and advice on other City procedures.
Specific Duties and Responsibilities:
Reviews plans for 1 & 2 family dwellings, secondary suites and other small commercial projects;
Provides full and comprehensive Zoning & Building By-law reviews; makes discretionary decisions and relaxations for projects such as change of use, Section 4 and 5 exemptions, and others;
Schedules projects for the PC1's and mentors/reviews their work.
Reviews business license applications;
Provides advice on related permit and processing requirements, liaises with staff in Development Services and other City departments to provide a response or seek advice on behalf of clients for process, technical and design issues or to determine appropriate referral.
Over-the-counter permit processing; high number of enquiries and direct contact with the public requires consistent and accurate advice and resolving difficult and sometimes confrontational situations.
Qualifications:
Education and Experience:
Diploma in Building Technology or an equivalent combination of education and experience.
Extensive experience in interpreting and checking plans and administration of By-laws and Building/Development Permit work or an equivalent combination of training and experience.
Knowledge, Skills & Abilities:
Demonstrated time and project management skills;
Meeting deadlines and managing a large volume of work with changing priorities;
Exceptional customer service skills to deal effectively and tactfully with the public and staff;
Excellent interpersonal, oral and communication skills to convey information and explain technical matters;
Demonstrated ability to achieve and maintain effective working relationships, and to exercise fair and sound judgement;
Must have demonstrated exceptional conflict resolution skills and experience dealing tactfully, patiently and effectively with irate/stressed clients;
The ability to quickly adapt to changes in the work place; have superior customer service skills;
The ability to function as part of a team and to work independently with minimal supervision;
Knowledge of computers including Posse & PRISM systems;
The ability to write memos, procedures and manuals; and also instruct, advise and supervise employees.
A current and valid BC Driver's License is a requirement of this position. The license must not include any restrictions that would affect the ability to legally and safely carry out job responsibilities. Transportation arrangements must meet operational requirements of the Department.
Where operationally appropriate and subject to change, the City of Vancouver has a Flexible Work Program. This program allows staff to work remotely 1 – 4 days a week from locations that are a daily commutable distance from their work at a City worksite. At this time this position is eligible to be part of the Flexible Work Program.
The City's COVID-19 vaccination policy is currently suspended and as a result, vaccination against COVID-19 is not required at this time. However, should circumstances change and the City deem it necessary to re-introduce such policy, you may be required to provide proof of vaccination against COVID-19 in order to be eligible to continue performing your duties.
Business Unit/Department:
Development, Buildings & Licensing (1250)
Affiliation:
CUPE 15 Non Pks
Employment Type:
Temporary Full Time
Position Start Date:
June, 2023
Position End Date:
September, 2024
Salary Information:
Pay Grade GR-025: $40.29 to $47.57 per hour
Application Close: May 28, 2023
At the City of Vancouver, we are committed to recruiting a diverse workforce that represents the community we so proudly serve. Indigenous applicants, people of colour, all genders, 2SLGBTQ+ and persons with disabilities are encouraged to apply. Accommodations will be provided upon request during the selection process.
Learn more about our commitment to diversity and inclusion
.
Before you click Apply now
Once you start your application you can save your work and leave the applications page, however please remember to submit your profile to the specific job requisition before the posting closing date.
In addition to uploading your cover letter and resume, part of the application process may include answering application questions related to the preferred requirements of the role which may take approx. 5-10 minutes. Cover letters should express interest and highlight additional information relevant to the position and resumes should include a summary of skills and experience related to the position.
Apply here
Job Overview
Job Title

Plan Checking Technician IV - Enquiry Centre (DBL)

Employment Type

Full Time

Experience

Experience an asset

Rate

$40.29 to $47.57 Hour

Education

College, CEGEP or other non-university certificate or diploma from a program of 1 year to 2 years

Date Posted

May 19, 2023, 4:08 pm

Expires

May 28, 2023, 4:30 pm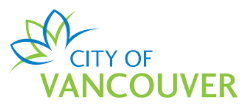 City of Vancouver