One of the sunniest regions in BC's Lower Mainland, Delta embraces three unique communities - Ladner, North Delta and Tsawwassen.  The City of Delta is looking for dedicated individuals to join our team and share in our commitment to lead the way in public service excellence.
City of Delta
Cybersecurity Officer
 
Status:
Regular Full-Time – 35 hours per week
Compensation:
Appx $98,505-117,471 annually (2022 rates)
Rate commensurate with experience
Location:
City Hall (eligible for Telework)
Benefits:
Defined benefit pension plan with Special Agreement option
Extended Health & Dental
Sick leave, long term disability, life insurance
Earned day off program
Annual Vacation plus supplemental vacation
Are you looking for a challenging opportunity to build a new cybersecurity practice in local government?
The City of Delta is looking for a Cybersecurity Officer (CSO) to oversee and provide citywide cybersecurity services as well as the development and delivery of a comprehensive cybersecurity operations program, which will encompass protection of networks, systems, software, equipment, and data from attack, damage or unauthorized access. The CSO will also deliver and expand the City's ongoing cyber awareness program.
Reporting to the Manager of Information Services, the CSO will apply technical knowledge of computers, networks, and security best practices to manage changes to new or existing technologies enterprise-wide. She or he will also implement tools, establish and configure business rules, processes, and procedures pertaining to cybersecurity, as well as monitor and manage security incidents to minimize the risk to the City from data damaged or compromised by the inappropriate use of the computing and telecommunications facilities. The CSO will liaise with City departments and may also be expected to handle sensitive business and personnel information.
The CSO will work closely with Information Services (IS) management to implement corporate strategies; manages relationships with cybersecurity vendors; and, liaise with Service Desk and other IS staff to ensure effective cybersecurity throughout the City.
Major Accountabilities
Governance – Contributes and provides guidance in the development and delivery of cyber governance and management; cyber risk and vendor management; and, polices and standards, including those surrounding staff training and awareness.
Operational Security – Implementation of controls to minimize risk in applications, cloud, information, network, infrastructure, SCADA, IoT, endpoints, mobile devices, PCI mandated services.
Proactive Vigilance – Cybersecurity detection and management, including event monitoring, analytics, threat management, oversight of technology in the City, and staff training; builds relationships within the public and private sector cybersecurity community.
Response and Resilience – Provide leadership and incident management when responding to cybersecurity threats; assess and recommend emerging and current cybersecurity technologies, cost savings, and compliance obligations; contributes business continuity planning and execution; supports Enterprise Architecture; and provides tactical advice to business unit teams.
Examples of Work
Completion of a present state analysis with respect to cyber security at the city, articulation of future state recommendations, gap analysis, and proposed implementation plan.
Implementing cybersecurity counter measures, including log management and alerting systems
Working within established NIST standards to oversee City practices related to cyber event incident management
Technical analysis and remediation of issues surrounding existing cyber security measures at the city, including but not limited to multifactor authentication; network security breaches; end-point, mobile, email and firewall defences; and, monitoring technologies.
Evaluation and approval of effective cyber security controls in new software, hardware and network systems.
Developing and continuing cyber education and evaluation for staff at the City of Delta.
Advising the Manager of Information Services on any developments related to cybersecurity, especially in a local government setting.
Developing relevant cybersecurity policies.
Required Knowledge, Abilities and Skills
Experience in developing and administering a Cybersecurity or information security operational program.
Experience in incident response practices and procedures relating to Cybersecurity
Strong technical knowledge in Windows and Linux environments, understanding of a variety of technical Cybersecurity technologies, architectures, trends, solutions, practices, and familiarity with implementing these in public sector organizations
Experience in Risk Management frameworks and their application
Excellent research and analytical skills to track and predict trends in Cybersecurity.
Ability to collaborate with executives, creative teams, and solution development teams within a matrix organization.
Ability to work creatively within a budget and use innovation to find ways of more effectively managing resources.
Demonstrated operational and project management skills: planning, coordination, organization, and problem-solving skills; results-focused, team-oriented
Excellent oral, written and presentation/facilitation skills, with ability to communicate at all levels within the organization.
Ability to handle confidential and/or sensitive information with a high degree of discretion and impartially
Training and Expertise
A bachelor's or master's degree in computer science or a related discipline is required along with one or more of the following designations:
Certified Information Systems Security Professional (CISSP)
Certified Information Security Manager (CISM)
Certified Information Systems Auditor (CISA)
Certified Risk and Information Systems Control (CRISC)
A minimum 8 years of IT experience is required, including 4+ years of experience providing cybersecurity services to mid and large sized organizations; and, at least 2 years of experience working with SIEM, security testing tools (i.e., Nessus, Groundlabs, etc.) and security frameworks (i.e., PCIDSS, NIST 800-61, BC FOIPPA).  
Interested applicants are requested to apply online at
www.delta.ca/employment,
to competition #
23-77 EX
by
June 19, 2023.
The City of Delta's Covid-19 Vaccination policy has been suspended, however, we reserve the right to reinstate it in response to changes in the public health landscape, including public health orders. We are committed to the protection, health, and safety of our employees and our community, and our Communicable Disease Plan and related protocols remain in place.  
We thank all applicants for their interest; only those under consideration will be contacted. Preferred candidates will be required to submit a Police Information Check.
Job Overview
Job Title

Cybersecurity Officer

Employment Type

Full Time

Experience

5 years or more

Rate

$98,505.00 to $117,471.00 Year

Education

Bachelor's degree

Date Posted

May 19, 2023, 12:57 pm

Expires

June 19, 2023, 4:30 pm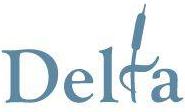 City of Delta