One of the sunniest regions in BC's Lower Mainland, Delta embraces three unique communities - Ladner, North Delta and Tsawwassen.  The City of Delta is looking for dedicated individuals to join our team and share in our commitment to lead the way in public service excellence.
City of Delta
Systems Administrator
 
Status
Regular Full Time
35 hours/week

Location:
Delta City Hall (eligible for Hybrid/remote work)

Compensation:
$45.68 - 53.97 per hour (appx $83,422 - $98,562 per year)

Benefits:
Defined benefit pension plan with Special Agreement option Comprehensive health and wellness benefit plan Earned day off program (Fortnight)

The City of Delta is looking for an outstanding candidate to join its Information Services Division in the role of Systems Administrator (SA). The SA will play a key role in the City's journey to Microsoft 365, cloud systems, and will also maintain, and further develop the City's server, and storage environment. The successful incumbent will be accountable for all aspects of systems, including evaluating opportunities for improvements; designing and developing new solutions; conducting upgrades; managing projects; and, maintaining day-to-day operations of the Microsoft, cloud and systems infrastructure.

Objectives of the Role
Maintain high levels of availability, currency, and service delivery of the server, storage, Microsoft and cloud infrastructure
Provide advice and expertise in transition to Microsoft 365 and cloud environments
In collaboration with Delta's Cyber Security Officer, ensure cyber security and privileged account management practices are implemented and followed
Understand stakeholder needs and develop system solutions and refinements that efficiently deliver services on project initiatives
Be the technical systems infrastructure expert for the City

Duties and Responsibilities
Maintains effective and collaborative working relationships with stakeholders, consultants, and users
Provides systems support to the user community
Conducts upgrades, developments, patches, and other activities relating to systems
Oversees and monitors the City's server, storage, Microsoft and cloud environment
Documents and maintains system diagrams and information for effective planning
Assesses and analyses technology project requirements to recommend and develop solutions
Manages systems infrastructure projects
Collaborates with IT operations staff, including System Administrator, Network Administrator and Senior Network Administrator
Performs other related duties as required

Examples of Work
Plan and transform existing on-premise services (i.e., Exchange) to Microsoft 365 and cloud environments
Review and respond appropriately to notifications on systems infrastructure health
Design, plan, and architect infrastructure (on-premise and cloud)
Perform or delegate regular backup operations and implement appropriate processes for data protection, disaster recovery, and failover procedures
Collaborate on large projects and build out related system components
Configure and deploy infrastructure-related software and utilities
Travel to datacentres to troubleshoot and repair system infrastructure issues
Provide recommendations on and implement infrastructure improvements to create administrative and technical network efficiencies
Create server, storage, and cloud infrastructure design drawings as required

Skills and Qualifications
Bachelor's degree in Computer Science (or 2-year Diploma of Technology in Computer Science) supplemented by a Microsoft MCSE: Core Infrastructure/MCSE: Cloud Platform and Infrastructure and AWS Certified solutions Architect certifications
3+ years' experience as a System Administrator in a service-based organization
Knowledge and experience with Microsoft Active Directory services and supporting infrastructure; VMware/vSphere (installing scaling, managing); NetApp; Azure; AWS; and, Linux administration
Familiarity with centrally-managed security, and email security suites such as Carbon Black CB Defense and Barracuda
Valid Class 5 Driver's Licence for the Province of British Columbia
 
Interested applicants are strongly encouraged to include cover letters with their applications. If you enjoy learning and challenges, have outstanding skills, and want to take a leading role in the modernization of technology at the City of Delta, we welcome your application for this exciting role.
 
We will be reviewing applications on an ongoing basis and this posting will remain open until filled. Interested applicants are requested to apply online at www.delta.ca/employment, to competition #23-50 EX by June 19, 2023. All new employees with the City of Delta are required to provide proof of vaccination from COVID-19, as a condition of employment.
 
We thank all applicants for their interest; only those under consideration will be contacted.

Copies of relevant professional certificates, degrees, or tickets must be submitted with your application. Preferred candidates will be required to submit a Police Information Check.
Job Overview
Job Title

Systems Administrator

Employment Type

Full Time

Experience

3 years to less than 5 years

Rate

$45.68 to $53.97 Hour

Education

Bachelor's degree

Date Posted

May 19, 2023, 12:53 pm

Expires

June 19, 2023, 4:30 pm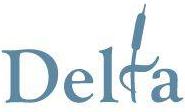 City of Delta