Accountant for Mistahiya Development Corporation
Reports To
Manager of Accounting and Finance
About Mistahiya Development Corporation (MDC)
Mistahiya is the governing organization for Saulteau First Nation's (SFN) commercial businesses. Developed with the intent "to create wealth for future generations", the role of Mistahiya is to ensure that each business is managed effectively, remains profitable, has strong and transparent governance, provides long-term benefits to SFN, and reflects the values of the Nation.
Mistahiya, and its group of companies, are located near Chetwynd, BC. Our current businesses provide services in the areas of heavy civil construction, oil, and gas well site reclamation, gas plant maintenance, temporary labour and security, an industrial supply store, and land development initiatives.
Your Role
Ideally, you are comfortable working in a complex organization where your skills in finance, governance, accounting, and risk management are highly valued. You are adept at supporting the financial management aspects of businesses as they move through the various stages of the business cycle. You have demonstrated experience and oversight in financially managing existing business operations, as well as experience in evaluating new investment opportunities, always with a long-term vision. You excel at creating financial and accounting operating efficiencies and understand the importance of transparency and accountability. You can navigate and support day-to-day accounting/administrative tasks, as well as shift into big-picture strategizing. You thoughtfully and skillfully engage with your stakeholder communities to drive respectful relationships which enable long-term success.   
You share our core values:
Loyal – we approach our work with the view of benefiting Mistahiya and our community
Respectful – we treat each other as we want others to treat us
Dependable – we do what we say we will do, seeing all our commitments through
Transparent – we are clear, concise, and honest in our work and our communities
Honorable – we honor the land in all that we do
This is a rewarding opportunity for a financially strong, senior leader, to make a significant community impact by helping grow several small-to medium-sized businesses at varying stages of development.
Duties and Responsibilities
The role of Accountant includes the following responsibilities:
Processes incoming and outgoing invoices and payments, including all data entry into accounting software
Ensures financial statements, accruals and account reconciliations are prepared in an accurate manner
Reviews and analyzes revenues and expenditures to identify opportunities for operational improvement
Analyzes financial statements for discrepancies and other issues that should be brought to the Manager's attention
Enables performance monitoring by producing standard and ad-hoc reports, tools, and dashboards
Supports the payroll function, coordinating with HR to ensure compliance with labor standards and company policies
Files remittances and ensures compliance with regulators for insurance and tax payments
Maintains and reconciles fixed assets schedules
Works with Manager of Accounting & Finance to prepare budget and complete annual audit
Reconciles bank statements monthly and GL accounts monthly / quarterly / annually
Performs related clerical duties, such as word processing, board meeting minutes, and maintains filing and record systems
Stays current with all regulations, practices, tax laws, reporting requirements and industry trends
Assist with stakeholder relations (e.g., board meetings, shared services, etc.)
Other duties as required within scope of position
Qualifications
Education
Degree in Accounting or Finance
Diploma in Accounting or Finance coupled with a minimum of 5 years experience in the field may be considered
Experience
Must have a minimum of 3-5 years intermediate experience in an accounting or finance department
Public Sector Accounting experience considered an asset
Working knowledge of International Financial Reporting Standards considered an asset
Preference given to those with experience in a First Nations environment
Strong knowledge of accounting standards and reporting frameworks – PSAS, IFRS and ASPE
Strong knowledge of finance statements, budgeting, and cash flow reporting
Experience in full cycle accounting and the month-end / year-end close process
Experience with the accounting system QuickBooks Online and/or Sage 50 is considered an asset
Detail oriented with strong analytical, time management and organizational skills
Well-developed critical thinking skills and solutions-focused mentality
Excellent oral and written communication skills
Proficiency with MS Word, Excel, PowerPoint, and Outlook
Must possess a high level of moral judgment for handling confidential information
Work Conditions
Work is performed primarily remotely with hours of work being full-time Monday to Friday
Travel may be required within Peace Region
A hybrid of remote work and in office work will be considered; please inquire within about potential options
Other
Compensation is commensurate to education and experience.
 
Apply by emailing your cover letter and resume tosarahcanning@mistahiyacorp.com
Job Overview
Job Title

Accountant for Mistahiya Development Corporation

Employment Type

Full Time

Experience

5 years or more

Education

Other trades certificate or diploma

Date Posted

May 19, 2023, 11:46 am

Expires

June 19, 2023, 4:30 pm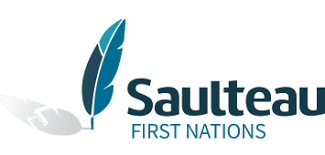 Mistahiya Development Corporation