One of the sunniest regions in BC's Lower Mainland, Delta embraces three unique communities - Ladner, North Delta and Tsawwassen.  The City of Delta is looking for dedicated individuals to join our team and share in our commitment to lead the way in public service excellence.
City of Delta

Manager, Parks and Recreation Planning

The City of Delta's Parks Recreation and Culture department is offering a new and exciting opportunity for a dynamic leader to fill the role of Manager, Parks and Recreation Planning. The Manager will provide leadership and expertise in the planning, design and delivery of large scale projects spanning our City's Parks and Cemeteries.

Through fostering positive working relationships with City departments, outside agencies, and community groups, the Manager will create a vision for the growth and development of the Park system that's aligned with the City's goals and objectives, and will help develop Neighbourhood Plans, policies and strategies. In addition, the Manager will:
Lead the development of park master plans, neighbourhood plans and recreation facility planning
Work with the Parks Planner to execute park plans, detailed design development, and public consultation processes for new parks, playgrounds, sports fields, trails, cemeteries, and natural areas
Provide leadership for the overall planning budget and grant opportunities
Support departmental strategic planning exercises

The ideal candidate is a strategic thinker and problem solver with sound judgement. They have the ability to motivate, mentor, coach and influence a diverse team to create a high performing work environment. They have experience as a hands-on leader and are comfortable managing multiple priorities concurrently, with the ability to move projects forward in a multi-stakeholder environment. Strong communication and interpersonal skills are necessary to build credible and trusted relationships at all levels throughout the organization and City.

Qualifications & Experience:
Degree with a major in Parks Administration, Planning, (Urban, Regional, Environmental, Natural Resources or Park), Landscape Architecture or other related field;
Minimum 7 years' management experience in Park Planning and/or Project Management; and
Municipal or Regional Government experience desirable.

An equivalent combination of education, training and experience may be considered.

City of Delta offers a competitive salary of $103,148-123,006 (2022 rates, commensurate with experience) and an excellent benefits package including Municipal Pension Plan as well as an earned-days-off system. Interested applicants are requested to apply online at www.delta.ca/employment, to competition # 23-128 EX by June 19, 2023.

The City of Delta's Covid-19 Vaccination Policy has been suspended, however, we reserve the right to reinstate it in response to changes in the public health landscape, including public health orders. We are committed to the protection, health, and safety of our employees and our community, and our Communicable Disease Plan and related protocols remain in place.

We thank all applicants for their interest; only those under consideration will be contacted. Applications will be reviewed as received, and interviews may occur prior to the posted closing date.

Copies of relevant professional certificates, degrees, or tickets must be submitted with your application. Preferred candidates will be required to submit a Police Information Check.
Job Overview
Job Title

Manager, Parks and Recreation Planning

Employment Type

Full Time

Experience

5 years or more

Rate

$103,148.00 to $123,006.00 Year

Education

Bachelor's degree

Date Posted

May 19, 2023, 11:37 am

Expires

June 19, 2023, 4:30 pm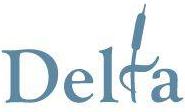 City of Delta