City of Port Coquitlam

Facility Services Worker
Job ID:
J0523-1402
Posting Reference #:
23-081c
Organization:
City of Port Coquitlam 
Job Title:
23-081c - Facility Services Worker (Casual)
Job Type:
Casual
Location:
Port Coquitlam, British Columbia, Canada
Description:
The City of Port Coquitlam is currently accepting applications from enthusiastic, energetic and qualified individuals for casual opportunities as a Facility Services Worker for our recreation buildings and facilities.  Primary responsibilities include ice installation, pool maintenance and maintenance operation of related equipment at both indoor and outdoor facilities.  Additional responsibilities include minor maintenance and repair of machines, pumps and filters, minor construction, renovation, and maintenance of recreation buildings, ensuring building security and the janitorial and custodial functions for the ice arena, indoor and outdoor swimming pools, public and multi-purpose areas.   
The duties will vary according to the season and the recreation facility activities and requirements.  While some independence of judgement is required, the performance of tasks is generally within established guidelines and more complex or unusual situations are reviewed with the supervisor to determine appropriate action. In addition, the incumbent may provide guidance and direction to a small group of subordinates engaged in building maintenance and janitorial duties.  
The preferred qualifications for this position are:
High school graduation or recognized equivalent;
Two (2) years full-time equivalent experience in ice making, pool maintenance, building maintenance;
BCRPA Pool Operator Level 1 and 2, or equivalent training recognized by other provincial bodies;
5th Class Power Engineer's Refrigeration Certificate of Competency;
Building Service Worker Certificate (approved minimum 16-hour course);
Valid Class 5 BC Driver's License; and
Valid Occupational First Aid Level 1 Certification.
Why should you consider working for us?
We take our work seriously but not ourselves
We care deeply about our community
Our organization is the ideal size for you to make a difference and have an impact
We have a strong learning culture and want our people to grow and succeed
We are a diverse, inclusive and supportive workplace.
The 2022 rate of pay for this casual position is $32.43 per hour (plus 12% in lieu of benefits). The terms and conditions of employment are in accordance with the CUPE Collective Agreement.  Qualified individuals are encouraged to apply online by
June 1, 2023
at
www.portcoquitlam.ca/cityjobs
quoting competition number
23-081c.We wish to thank all applicants for their interest and advise that only those to be interviewed will be contacted. The City of Port Coquitlam will conduct a criminal record checkTo apply click on the link below
Apply Now
Job Overview
Job Title

Facility Services Worker

Employment Type

Part Time

Experience

2 years to less than 3 years

Location

Port Coquitlam, BC

Education

Other trades certificate or diploma

Date Posted

May 19, 2023, 10:06 am

Expires

June 1, 2023, 4:30 pm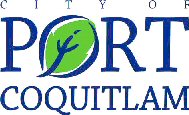 City of Port Coquitlam