Asset Integration Specialist

Job ID:20230186
Location: Greater Vancouver
Full/Part Time: Full-time
Regular/Temporary: Regular
Join a company that has been a part of moving Metro Vancouver for over 35 years.
 
British Columbia Rapid Transit Company Ltd. (BCRTC) maintains and operates the Expo and Millennium SkyTrain Lines from our central facilities in south Burnaby. Our services connect downtown Vancouver to the cities of Burnaby, New Westminster, Coquitlam, Port Moody and Surrey. With the future expansion of both the Expo and Millennium Lines gathering pace, infrastructure renewal and new asset acquisition projects underway, this is an exciting time to join our team of over 1,200 dedicated employees, working on one of the longest fully-automated rapid transit systems in the world.
 
Our work encompasses roles such as administration, engineering, elevator and escalator maintenance, field operations, vehicle maintenance, and wayside (station and guideway) maintenance.
 
When you work for SkyTrain, not only will you help move Metro Vancouver, you will also have access to comprehensive benefits including paid vacation, medical benefits, transit passes, training and more. We are a proud equal opportunity employer, committed to a diverse and inclusive workforce.
 
Come explore what makes us one of BC's Top Employers!

Responsibilities
PRIMARY PURPOSE:
Ensures capital replacement assets and integration activities are within budget, scope and timelines, and deliverables align with BCRTC's goals and objectives. Provides expert construction and project management advice and technical expertise throughout project life cycle.
 
KEY ACCOUNTABILITIES:
Facilitates and participates in the planning, implementing and monitoring of capital project delivery and integration throughout the project life cycle to achieve success and minimize day to day impacts to operations and maintenance. Assists with determining standards, objectives, schedules, resources, procurement strategies and risks related to the implementation of proposed projects. Provides technical expertise and leadership to the project team to ensure compliance with regulations, company standards, policies and procedures
Collaborates and coordinates with project sponsors to manage capital projects, including defining project scope, developing business cases/justifications and work plans, determining success objectives and measurements, developing and assessing project implementation Terms of Reference (ToR), ensuring project meets scope requirements and company's policies, procedures and guidelines, and achieves successful delivery. Acts as the point of contact at BCRTC for project delivery.
Prepares and manages BCRTC capital asset projects resource budgets and utilization plans with review and approval by project sponsors and Capital Management Committee, making appropriate adjustments throughout project lifecycle to address real-time situations, ensuring effective utilization of resources and alignment with company policies and procedures.
Participates in the planning of BCRTC capital projects to ensure that occupational health and safety requirements are met per provincial laws and regulations. Works with BCRTC stakeholders and contractors to ensure capital project work sites where BCRTC has been designated as Prime Contractor have established systems for safety supervision, hazard control, and site inspections, as well as appropriate first-aid capabilities. Ensures that safety procedures and a site map are posted at the work site. Ensures a Notice of Project is submitted to WorkSafeBC for the work to be done.
Supports and advises management and project sponsors to register, prioritize, monitor, proactively control and mitigate project risks according to defined policies, procedures, standards and guidelines, ensuring operational risks are effectively mitigated for assigned projects on behalf of BCRTC, including risk identification, assessment, and analysis.
Provides definition and guidance on project quality on behalf of BCRTC, including providing requirements for quality planning, quality control, quality assurance, and quality improvement as necessary to facilitate handover to operations and maintenance.
Develops and manages relationships with stakeholders to understand needs, provide information and resolve issues. Manages relationships with contractors and consultants, providing work direction and monitoring contract compliance. Oversees BCRTC project staff as required, providing project related guidance, work direction and performance management input. Identifies staffing conflicts and collaborates with project manager and maintenance departments to resolve conflicts in a timely manner. Adjusts work priorities to respond to problems and urgent requests.
Provides internal control check for completeness, accuracy and proper signoff of project forms, closeout checklist and invoices. Liaises with Project Managers to confirm BCRTC Operational and Maintenance plans have been developed prior to project handover. Ensures the required project collaterals are provided at handover (drawings, OEM guidelines etc.) and project closeout meetings are held to advise BCRTC stakeholders when a project is ready for operationalization, in a timely manner. Advises project sponsors on suitability and project acceptance.
Provides technical expertise within the field of Engineering specialization on projects as requested. Conducts technical/policy research and analysis; prepares reports and presentations. Collaborates with TransLink and BCRTC Safety departments to investigate field incidents, identify hazards, recommend risk reduction solutions, and prepare summary reports.
Identifies and provides information on the requirements of new, replaced, enhanced or capital assets and spare parts to the Asset Management team to ensure the data are documented and tracked properly for planning of subsequent cycle replacement or upgrade in accordance with BCRTC's Target Operating Model for Asset State of Good Repair objective.
 
Qualifications
EDUCATION AND EXPERIENCE:
The competencies of this position would typically be acquired through completion of university degree in Engineering, and/or Business. Requires five (5) years of related project management experience working in an Engineering, Technical or Maintenance environment.
OTHER REQUIREMENTS:
Solid knowledge of the principles, theories, concepts and practices of project management and project reporting.
Experience in construction management of urban transit property, transportation infrastructure and rail facilities projects.
Familiarity with provincial laws and regulations related to occupational health and safety (e.g., Worker's Compensation Act, WorkSafeBC Regulations)
Advanced analytical thinking and problem solving skills, to resolve critical and high impact issues. Solid time management skills to balance and coordinate effort across multiple, concurrent activities.
Solid interpersonal skills to build and maintain relationships with multiple internal and external stakeholders, with the ability to achieve consensus between groups.
Advanced verbal and written communication skills.
Strong supervisory skills with demonstrable experience supervising union and non-union employees. Solid technical skills in business and project management, computer applications, and databases.
Solid negotiation skills as they pertain to contracts, multi-party agreements and conflict resolution. PMP certification would be an asset.
Solid decision-making skills.
Other Information
The successful candidate will join a growing project management team during an exciting period of expansion and growth at BCRTC (SkyTrain). With two expansions being built simultaneously, the applicant can look forward to a varied portfolio of project management throughout our capital projects. Ranging from working on guideway wayside, communications and control systems replacement and upgrade projects to procuring new assets and preparing for integration into existing infrastructure, the challenges will enhance your career and enthrall your imagination.er Information
 
Civil or Structural experience is an asset.
 
Recruitment Process: An applicant will be required to demonstrate their suitability for this position by meeting the minimum level of qualifications and experience in order to be invited into the selection process. A standard interview format will be used including general, scenario and behavioural descriptive interview questions.
 
Work Schedule 40 hours per week. Work Designation Hybrid
This position offers the flexibility of working both on-site and remotely within B.C.

Rate of Pay
Salary: $90,997- $113,745 per annum (Actual salary offered will be commensurate with education, experience and internal parity).
 
The Total Compensation Package includes Extended Health, Dental, Transit Pass and enrollment in the Public Service Pension Plan. Focus on your development through tuition reimbursement, training, and mentorship programs. Enjoy a variety of health and wellness programs, including access to gym facilities. Speak to us to know more about what we offer.

How to Apply
Please visit our Career Page to apply for this position.
 
INSTRUCTIONS: Please save your (1) cover letter, and your (2) resume as one PDF document prior to uploading your application on-line.
 
Closing Date: Open until filled
 
Please note that only those short listed will be contacted.
 
Having trouble applying? Please view the System Requirements & FAQ's page.
 
If you have questions, please connect with us at jobs@bcrtc.bc.caEqual Employment Opportunity
SkyTrain is committed to employment equity and building a diverse workforce, representative of the customers we serve and the many communities in the Metro Vancouver region. We welcome and encourage Indigenous applicants, people of colour, all genders, 2SLGBTQ+ and persons with disabilities to apply. Learn more about TransLink's commitment to equity, diversity and inclusion.
 
Accommodations are available on request for candidates taking part in all aspects of the selection process. For a confidential inquiry, simply email us at jobs@bcrtc.bc.ca
Job Overview
Job Title

Asset Integration Specialist

Employment Type

Full Time

Experience

5 years or more

Rate

$90,997.00 to $113,745.00 Year

Education

Bachelor's degree

Date Posted

May 18, 2023, 2:39 pm

Expires

June 18, 2023, 4:30 pm
Organization location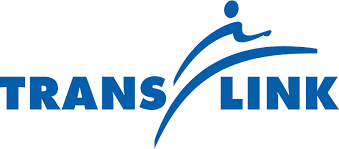 British Columbia Rapid Transit Company Ltd.