School District 49 (Central Coast) 
Secretary Treasurer/CFO

We are seeking a skilled leader for the position of Secretary Treasurer/CFO to assume responsibilities as soon as possible, at a mutually agreeable date.

The School District
School District 49 (Central Coast) resides on the traditional territories of the Nuxalk, Haíɫzaqv and Wuikinuxv peoples, on the central coast of British Columbia, 450 km west of Williams Lake. We provide a unique learning and working environment, serving approximately 200 students in Wuikinuvx in Rivers Inlet, Denny Island, Hagensborg and Bella Coola.
 
Our district has unrivaled scenery, and our communities are steeped in rich histories. We are truly an outdoor enthusiast's paradise and perfect for someone who desires to live and work in a small community.

The Position
We are seeking a candidate wishing to provide strategic and accountable leadership in financial and capital planning, human resources, operations and facilities, transportation and technology support services.
 
Reporting to the Superintendent of Schools, the Secretary Treasurer is the Chief Financial Officer and works collaboratively with the Board of Education, the Superintendent, district and school staff, partners and rightsholders. The Secretary Treasurer is responsible for the accounting, payroll and benefits, facilities, technology, transportation, legal, risk management and business activities of the district as well as being the corporate secretary to the Board of Education. The capability to balance the demands for programs and services with accountability for the effective utilization of the school district's resources is expected.
 
Fostering positive and effective working relationships within the district and with First Nations, local government and community organizations is expected in the position.

The Candidate
With a responsive, transparent, and collaborative leadership style, the Secretary Treasurer will align financial and operational planning with identified strategic priorities. This position will be of most interest to a candidate who likes to balance hands-on financial work with leadership and financial planning. The successful candidate shall possess:

The successful candidate is working towards or possesses the following:
Senior management level experience in finance and business operations.
Demonstrated success in working as a team member and as a partner with administrators, union leadership, parents, rightsholders and community
Demonstrated leadership and problem-solving skills.
A record of success providing open and clear communication; sharing information in a timely and transparent manner - excellent listening skills.
Demonstrated skills in collective agreement administration and positive labour relations within a unionized environment.
Proficiency with computer applications and relevant technology
 
It is desirable for the successful candidate to have experience in the K-12 education system or public sector.

Closing Date and Application Submission
Please note that applications through the Apply Online feature at Make A Future will not be accepted.  All Documentation is to be submitted in a single PDF and emailed in a single PDF by 3:00 PM PDT, June 12, 2023 to:
 
Steve Dishkin
Superintendent of Schools, School District 49 (Central Coast)
c/o Tanya Moren, Executive Assistant, Human Resources
tmoren@sd49.ca

Application Package Requirements
Cover Letter
Please submit a cover letter describing your interest in the position, current role and key responsibilities you have had related to the position of Secretary Treasurer/CFO.

Resume
A complete and current resume must be provided, clearly describing:
all relevant education,
all job and leadership experiences related to the role,
provincial and/or community involvement/committees, and
any awards or certificates of recognition.

Supporting Documentation
Letters of reference are not required, please submit reference contacts.

Key Recruitment Dates
We are working with the timelines outlined below.
Applications close at 3:00 pm PDT on June 12, 2023.
Candidates will be notified by June 16, 2023 of their status.
Preliminary activities and interviews will take place over a two day period, June 26 and 27, 2023 in Hagensborg.
The district has some flexibility with the commencement date. Details to be finalized at the time of appointment.  Please note that the District is prepared to consider a blended remote/on site work style. The district will provide an experienced one to one mentor to provide support during the transition period or for a reasonable time as needed.

Inquiries
Inquiries and specific questions are being handled by:
 
Steve Dishkin                    
sdishkin@sd49.caeem
250-982-2691                                  
Job Overview
Job Title

Secretary Treasurer/CFO

Employment Type

Full Time

Experience

Experience an asset

Education

Other trades certificate or diploma

Date Posted

May 18, 2023, 11:15 am

Expires

June 12, 2023, 3:00 pm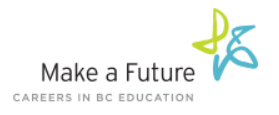 School District 49 (Central Coast)