Journeyman - Mechanic (Fleet and Manufacturing Services) 
Requisition ID: 37109 

Company

Located on the traditional, ancestral and unceded lands of the xʷməθkʷəy̓əm (Musqueam), Sḵwx̱wú7mesh (Squamish), and səlilwətaɬ (Tsleil-Waututh) Peoples, Vancouver has a commitment to becoming a City of Reconciliation. Vancouver consistently ranks as one of the world's most liveable cities and is working towards being the greenest city in the world. Named among Canada's Top 100 Employers, BC's Top Employers, and Canada's Greenest Employers, the City of Vancouver seeks colleagues who can help shape and embody our core commitments to sustainability, decolonization, equity and outstanding quality of life for all residents.

Consider joining our committed team of staff and being part of an innovative, inclusive and rewarding workplace.

Specific Duties & Responsibilities
Fleet servicing occurs primarily at the fully equipped Garage at Manitoba Yards which houses an employee base of approximately 150 employees from various Trades but also as a Commercial Transport or Heavy Duty Mechanic, you will work with members of the Fleet and Manufacturing Services team to ensure that quality and timely work is performed to support and service our clients. The challenge this busy environment offers is in the variety of work, that includes small and heavy equipment, automobiles, light to heavy trucks, trailers and various other work related to fleet.

The City of Vancouver supports continued education and development in areas of interest for all of its employees.Equipment Services provides great opportunities for training including dealer training on newly purchased fleet equipment. We are always looking to provide employees with training to develop skills, knowledge, and abilities

The regular work schedule is from 3:10 PM to 12:34 AM, Monday to Friday. The successful candidates may be required to adjust shifts and locations as operationally required.

Qualifications
Education and Experience:
Heavy Duty Mechanic or Commercial Transport Certificate of Qualifications (T.Q.), Inter-Provincial Red Seal Endorsement
Red Seal certification is preferred.
Completion of Grade 10, supplemented by technical courses related to the work.

Knowledge, Skills and Abilities:
Thorough knowledge of the standard practices, methods, materials, tools and equipment used in the automotive and heavy duty mechanical trade.
Thorough knowledge of braking systems.
Considerable knowledge of the hazards and proper safety precautions of the trade.
Ability to perform a variety of complex skilled electrical and mechanical tasks in the overhaul, repair, maintenance and adjustment of motorcycles, automotive, heavy duty equipment and marine electrical systems.
Ability to understand and effectively carry out oral and written instructions which may be accompanied by sketches and diagrams.
Ability to interpret manufacturer's instructions and diagrams pertaining to equipment.
Ability to requisition parts and materials.
Ability to operate vehicles and heavy duty equipment.
Ability to plan, assign and supervise one or more subordinates.
Ability to inspect and test City vehicles for road worthiness, following prescribed provincial standards.
Skill in the use and care of tools and equipment employed in the trade.
Agility, muscular coordination and sufficient strength to permit the performance of heavy manual labour.
Superior mechanical aptitude.
Driver's License and Record Checks:
A current and valid Class 5 BC Driver's License and a Satisfactory National Safety Code driving record.
A current and valid Class 1 or 3 BC Driver's License with Air Brake is considered an asset.

5 years accumulation of no more than 9 points, not in excess of 3 points per single year
3 years accumulation of no more than 1 preventable work related driving or equipment operating accident in any single year
Employees who do not demonstrate a satisfactory driving record will have their application reviewed in more detail

Candidates must attach the following to be considered:

Commercial Driving Records Abstract (N Print) for the past 5 years (no more than 14 days prior to this posting)
Insurance and Claims History for the past 5 years (no more than 14 days prior to this posting)
As part of our recruitment process to determine the successful candidate, you will be screened and ranked based on the following:
Job Application
Resume
ICBC Documents
Interview

Business Unit/Department: Engineering Services (1300) 

Affiliation: CUPE 1004 N/Pks 

Employment Type: Regular Full Time 

Position Start Date: 2023

Salary Information: Pay Grade GR-377: $47.35 per hour

Application Close: OPEN UNTIL FILLED

At the City of Vancouver, we are committed to recruiting a diverse workforce that represents the community we so proudly serve. Indigenous applicants, people of colour, all genders, 2SLGBTQ+ and persons with disabilities are encouraged to apply.  Accommodations will be provided upon request during the selection process.Learn more about our commitment to diversity and inclusion. 

Before you click Apply now

Once you start your application you can save your work and leave the applications page, however please remember to submit your profile to the specific job requisition before the posting closing date.

Apply here
Job Overview
Job Title

Journeyman - Mechanic (Fleet and Manufacturing Services)

Employment Type

Full Time

Experience

Experience an asset

Education

Other trades certificate or diploma

Date Posted

May 18, 2023, 8:45 am

Expires

June 17, 2023, 4:30 pm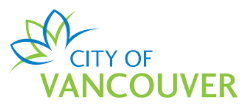 City of Vancouver