City of West Kelowna
Bylaw Compliance and Enforcement Officer 
 
(FULL TIME TEMPORARY)
West Kelowna is a thriving city that has a rural sophistication appeal and is a haven for outdoor recreation. Sun-soaked lakeshores, agricultural charm, and access to urban jobs and living have made West Kelowna the place to be. We maintain a deep connection with our agricultural roots and we celebrate the one-of-a-kind character of our community. We offer competitive salaries, excellent benefits, numerous employee wellness incentives and professional development opportunities.
Summarized Position Responsibilities:
This position will investigate complaints received from the public and other sources to determine compliance with municipal bylaws. Provide education and direction, as well as applying sound judgement and discretion implementing graduating enforcement principals to achieve the primary goal of obtaining compliance. Maintain a high level of professionalism working in an environment with difficult clientele while frequently subject to public and media scrutiny.
As a Bylaw Compliance and Enforcement Officer, you will carry out the duties of the position in accordance with established safe work procedures as required by Occupation Health and Safety Regulation.
Our Ideal Candidate:
Bylaw I Enforcement certificate, or equivalent combination of education and experience
Minimum of 2 years experience as either a Bylaw or Peace Officer
Occupational First Aid level 1 or greater Certificate
Certified "use of force options" training
Valid Class 5 B.C. Driver's License
Ability to correctly read and interpret municipal law and regulation
Necessary knowledge of provincial and federal legislation in relation to bylaw enforcement
Current RCMP Criminal Records Information
Demonstrated computer skills in Microsoft Office Suite (Outlook, Word, Excel) and the ability to use computerized databases
Excellent communication and listening skills
Ability to exercise courtesy, tact and diplomacy in sensitive and/or conflict situations, often in the face of substantial and unwarranted verbal abuse
Ability to be perceptive and persuasive
Legible handwriting and the ability to communicate in writing
Good organizational skills
Applications are accepted online at westkelownacity.ca/jobs. We thank all applicants for their interest; however only those selected for further consideration will be contacted.
 
Competition No. 23-36E, Closes June 11, 2023 Full Time – Temporary 40 hrs/wk | $35.24/hr
Job Overview
Job Title

Bylaw Compliance and Enforcement Officer

Employment Type

Full Time

Experience

2 years to less than 3 years

Location

West Kelowna, BC

Education

Other trades certificate or diploma

Date Posted

May 17, 2023, 12:44 pm

Expires

June 11, 2023, 4:30 pm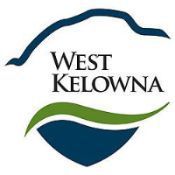 City of West Kelowna