Be a part of something great!
Aquatics Instructor
(up to 20)

Auxiliary
Bulletin #: 23-B002
Website: tol.ca

Join a "Community of Communities" – the Township of Langley, home to approximately 150,000 residents, is committed to providing progressive business, housing, and recreational opportunities, while balancing its unique mix of urban growth and rural beauty. A truly fun and beautiful place to work, the Township of Langley offers competitive salaries, excellent benefit packages, municipal pension plan, employee wellness programs and opportunities for professional development and career growth.

The Township of Langley is currently recruiting for up to twenty auxiliary Aquatics Instructors to join our team of professionals in the Recreation Division, Recreation Programs and Services Department. Reporting to the Community Recreation Manager, in this unionized position you will perform aquatic instruction and assist in a variety of recreational aquatics programs for all age groups.

Responsibilities:
Conduct and lead instructional recreation aquatic programs for all age ranges and for a variety of community groups
Ensure the safety of patrons participating in swimming lessons
Prepare and maintain records and reports
Ensure compliance of regulations governing public conduct within recreational facilities and activities
Provide routine information to the public regarding programs and facilities
Perform related work as required

Qualifications:
Completion of Grade 10 and completion of Pool Operator's and/or Lifesaving Society Instructor courses; or an equivalent combination of training and experience
Sound knowledge of the theory and practice of lifesaving, artificial respiration and first aid
Working knowledge of teaching methods, including group leadership techniques emphasizing instruction in water safety and aquatic skills
Ability to display sound aquatic skills and to instruct in these skills set by relevant authorities
Working knowledge of community recreation principles and practices, including safe and proper use of equipment and facilities is necessary in this position

This position is defined by the Township of Langley as a position of trust (Child Safety). The successful candidate(s) will be required to have a police information check as a condition of employment (Note - Not required as part of the application process, however, will be required upon consideration for employment).

In order to be considered for this position, candidates must have the following valid and current certifications/licenses (must be valid at the time the posting closes) and these must be attached with your application. Applications without the attached required documents below will be deemed incomplete and may not be considered. Please title your attachments with the number of this competition and have these documents ready to upload when you apply:
Lifesaving Society Swim for Life Instructor Certification
National Lifeguard Pool Certificate
Standard First Aid, AED and CPR Level 'C' Certification
Minimum age of sixteen (16) years

Candidates will be required to attend the mandatory skills screening assessment and General Meeting on Thursday, August 10, 2023 and Skills Screening on Sunday, August 13, 2023. Further information will be provided to shortlisted candidates. Candidates who are unable to attend these dates may not be considered.

The CUPE rate of pay for this position is $25.17 - $29.52 per hour (5 steps, 2023 rates), plus 13.5% in lieu of benefits. The hours of work are non-standard hours and/or non-standard work weeks.

If you wish to pursue this exciting career in a growing community, please visit tol.ca/careers to apply.

Internal/External closing date for this competition: August 8, 2023

We appreciate all applications; however, only short-listed candidates will be contacted for an interview.
Job Overview
Job Title

Aquatics Instructor

Employment Type

Part Time

Experience

Experience an asset

Rate

$25.17 to $29.52 Hour

Education

Other trades certificate or diploma

Date Posted

May 15, 2023, 4:21 pm

Expires

August 8, 2023, 4:30 pm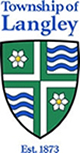 Township of Langley