"Where the Rainforest Meets the Sea"
District of Sooke
Manager of Parks and Environmental Services

A small town with a big heart – filled with smiling faces.
 
Sooke embraces our natural assets including local parks, trails, waterways and oceanfronts; we honour the history of the lands of the T'Sou-ke and Sc'ianew (Cheanuh) First Nations within the Coast Salish Territory.
 
"Where the rainforest meets the sea." Characterized by warm, dry summers and mild winters, Sooke's pleasant climate is a year-round paradise for those who enjoy outdoor activities, such as hiking, biking, kayaking, or sailing.
 
Our team welcomes those who share our values of accountability, compassion, leading by example, respect, and service excellence to apply for this exciting opportunity.
 
The District of Sooke has a permanent employment opportunity for a Manager of Parks and Environmental Services. Reporting to the Director of Operations, the Manager of Parks and Environmental Services oversees the operation and maintenance of the District's public spaces and infrastructure. The Manager of Parks and Environmental Services will effectively lead a team of trained and experienced staff to champion the advancement of environmental initiatives and programs for the District of Sooke and will take the lead on strategic environmental planning and land development.
 
To be considered for this role, applicants should have the following qualifications:
Master's degree in environmental science, parks management or related discipline and a minimum of three (3) years of related experience in parks management and environmental services, or a Bachelor's degree and five (5) years of directly related experience.
Three (3) years of diverse and progressively more responsible local government experience or equivalent experience in government/private sector.
Member of the College of Applied Biology (R. P. Bio) or equivalent professional designation.
Valid Class 5 BC Driver's Licence and a current Driver's Abstract.
 
Additional consideration may be given to applicants with the following qualifications:
Experience with SharePoint Online, Tempest, and Adobe Pro.
A combination of experience and education.
Education and experience in project management.
Related experience in local government.
 
This position is exempt from the bargaining unit. The 2023 rate for the Manager of Parks and Environmental Services is $130,008.79/year, plus an excellent benefit package.
 
To view the full job description and to apply online, please visit the career page of our website at www.sooke.ca/employment.

Closing date for receipt of applications is 9:00 p.m. on Sunday, June 11, 2023.

The District of Sooke thanks all applicants for their interest and advises that only those to be interviewed will be contacted.
Job Overview
Job Title

Manager of Parks and Environmental Services

Employment Type

Full Time

Experience

3 years to less than 5 years

Education

Master's degree

Date Posted

May 15, 2023, 8:54 am

Expires

June 11, 2023, 9:00 pm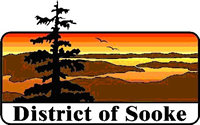 District of Sooke