Town of Hay River
Housing Development Coordinator
1 Year TermAre you looking to make a positive impact on the health of our community?
Reporting to the Senior Administrative Office, the Housing Development Coordinator acts as a subject matter expert overseeing the implementation of the Town of Hay River's Strategic Housing Plan. This position is accountable for the scheduling, organization and execution of initiatives specified in the Town Strategic Housing plan. The Coordinator also provides administrative and coordination support to the Hay River Social Issues Committee through the development and implementation of interagency initiatives including those connected to homelessness.  
Through support of Housing NWT and various community partners and with the guidance of an established housing committee, the Coordinator will ensure the defined goals and initiatives of the Housing Plan are achieved as outlined.
Duties and Responsibilities:
Oversees the execution of the Hay River Strategic Housing Plan through coordination of Town of Hay River employees and identified Housing Plan partners.
Coordinates the increase of development ready residential land inventory.
Establishes a financial plan and identifies and applies for funding to support the implementation of the Housing Plan.
Demonstrates application of sound project management principles and methodologies through execution of the Housing Plan.
Establishes and sits on the housing committee providing administrative support and guidance to members responsible for execution of elements of the Housing Plan.
Supports the Town of Hay River Social Issues Committee's development and implementation of a community interagency improvement plan.
Qualifications:
Graduation from a post-secondary program in business administration, planning, or equivalent. Certificate in project management preferred; equivalencies will be considered;
Three years of progressive, related and demonstrated experience, such as delivery of housing development projects, and client/program coordination.
** Wage range is from $40.56 to $53.53 depending on experience
Please submit a detailed resume and cover letter to the Town of Hay River via email indicating the position you are applying for in your cover letter.  
For the job description of this position, please go to our job opportunities page at
www.hayriver.com
Full Job Description
For additional information please contact:
Town Office
Phone: 867-874-6522Email: humanresources@hayriver.com

This posting is open until May 31, 2023 at midnight.
Job Overview
Job Title

Housing Development Coordinator

Employment Type

Full Time

Experience

3 years to less than 5 years

Rate

$40.56 to $53.53 Hour

Education

Other trades certificate or diploma

Date Posted

May 12, 2023, 9:00 am

Expires

May 31, 2023, 11:59 pm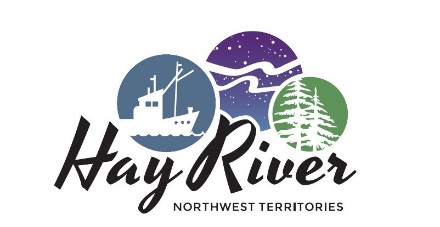 Town of Hay River