One of the sunniest regions in BC's Lower Mainland, Delta embraces three unique communities - Ladner, North Delta and Tsawwassen.  The City of Delta is looking for dedicated individuals to join our team and share in our commitment to lead the way in public service excellence.
City of Delta
Animal Shelter - Auxiliary Opportunities 

The City of Delta is seeking enthusiastic candidates with a passion for animal care for the positions of Animal Shelter Attendant and Animal Shelter Clerk. These are auxiliary opportunities that may be required to work non-standard hours (evenings, weekends).
 
Animal Shelter Attendants will feed, handle, and care for impounded animals, as well as clean kennels and cages, carry out routine facility cleaning and maintenance, and perform routine clerical tasks. Forming an excellent working relationship with volunteers and the public is necessary for this role. Successful candidates may also be required to administer routine medical treatments and handle animals with a range of different temperaments. Experience working with animals is preferred, as well as coursework in veterinary assistance, animal behaviour and/or training.
 
Animal Shelter Clerks will provide support to Animal Shelter Attendants in the feeding, handling, and care of impounded animals while acting as the point of public contact within the Shelter. This is a clerical role that maintains Shelter records, completes correspondence, provides direction to volunteers, and handles payments made for dog licences, animal impounding, owner surrender, and adoption fees. Experience working in a clerical setting is preferred with skill in typing rapidly and accurately (minimum of 45 wpm), as is completion of a Veterinary Office Assistant certificate program.
 
Both roles require a valid Class 5 BC Driver's Licence.
 
The City of Delta provides a competitive salary $24.88 / $26.87 (commensurate with experience) plus 12% in lieu of vacation leave, benefits, and statutory holidays. Interested applicants are requested to apply online at www.delta.ca/employment, to competition #23-126 EX by June 11, 2023.
 
The City of Delta's Covid-19 Vaccination Policy has been suspended, however, we reserve the right to reinstate it in response to changes in the public health landscape, including public health orders. We are committed to the protection, health, and safety of our employees and our community, and our Communicable Disease Plan and related protocols remain in place.

We thank all applicants for their interest; only those under consideration will be contacted.

Copies of relevant professional certificates, degrees, or tickets must be submitted with your application. Preferred candidates will be required to submit a Police Information Check.
Job Overview
Job Title

Animal Shelter - Auxiliary Opportunities

Employment Type

Part Time

Experience

Experience an asset

Rate

$24.88 to $26.87 Hour

Education

Other trades certificate or diploma

Date Posted

May 11, 2023, 4:14 pm

Expires

June 11, 2023, 4:30 pm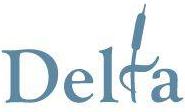 City of Delta