DISTRICT OF SAANICH
FINANCE
PURCHASING SERVICES
STORES
STOCKPERSON
Up to 3 Casual Positions
 
The Purchasing Services Division is seeking up to 3 casual relief Stockpersons to provide short term relief for Stores staff during interruptions of regular staffing levels. The Stockperson performs manual tasks related to the issuing and loading/unloading of materials in the operation of the Stores area located in the Public Works yard. 
 
This coverage will consist of manual loading / unloading of trucks and shelves, as well as forklift operation and front-end backhoe operation. As part of Stores operations, Casual status staff will be required to provide assistance in the execution of continuous improvement projects, such as warehouse reorganization, yearly clean-ups, inventory counts, and stock labeling.
 
Requirements include Grade 11, plus an additional programme of over one year full-time, or Grade 12 or equivalent; ability to obtain Forklift Operator Certification and Front-end Loader Operator Certification; and three months experience in retail/commercial customer service and/or warehousing and/or inventory control and/or construction. An equivalent combination of education and experience may be considered. 
 
The successful candidate will work varying shifts including partial or full days, Monday to Friday, up to 8 hour shifts from 7:00 a.m. to 4:30 p.m. (hours/shifts are subject to change).
 
These are C.U.P.E. Local 2011 positions with a wage of $30.98 per hour plus 15% in lieu of benefits. Job description and competition information can be found at www.saanich.ca. Please apply by 11:45 p.m. on Thursday, June 1, 2023 quoting competition 23159 to: Human Resources, District of Saanich, 770 Vernon Avenue, Victoria, BC, V8X 2W7. As a component of the selection process, testing will be conducted. Only those under consideration will be contacted.
 
The District of Saanich is recognized as one of BC's Top Employers for 2023. As an equitable and inclusive employer, we value diversity of people to best represent the community we serve and provide excellent services to our citizens. We strive to attract and retain passionate and talented individuals of all backgrounds, demographics, and life experiences.  If you require any adjustments to enable participation at any stage of the recruitment process, please contact in confidence accessibilityHR@saanich.ca. We thank all applicants for applying.
Job Overview
Experience

1 to less than 7 months

Rate

$30.98 to $0.00 Hour

Education

Secondary (high) school graduation certificate

Date Posted

May 11, 2023, 3:53 pm

Expires

June 1, 2023, 11:00 pm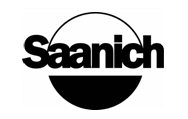 District of Saanich