Supervisor of Solid Waste Management
Full-Time Position
The Cariboo Regional District invites qualified applicants to apply for the full-time position of Supervisor of Solid Waste Management.  
SUMMARY:
Reporting directly to the Manager of Solid Waste, the Supervisor of Solid Waste Management will supervise the operation, maintenance, and development of solid waste management facilities and collection/diversion systems. This position is responsible for coordinating and overseeing the work of external contractors and consultants as required.  
The successful candidate will have completed a university degree in environmental science, natural resource management, or engineering (civil or environmental) plus three years of experience working and supervising in solid waste management. Proven contract administration and project management skills are a must have alongside working knowledge of waste management laws.  
WAGE:
This is a BCGEU position. The terms of this position include a wage of $43.96 per hour plus benefits under the collective agreement. The successful candidate's appointment to this position will be subject to a three-month trial period, during which the candidate's suitability for permanent employment will be assessed.  
WORK SITE LOCATION:
The successful candidate will operate out of the Cariboo Regional District office located in Williams Lake, BC.  
HOURS OF WORK:
The work schedule for this position will be a nine-day fortnight, working 7.75 hours from Monday to Friday with every 10th working day taken as a designated day off. Hours are typically scheduled to ensure availability between 8:00 A.M. and 4:30 P.M.  
Qualified candidates wishing to apply and looking for a detailed job description please visit
www.cariboord.ca/careers
.
Applications will be accepted by the undersigned until a suitable candidate is found
, and the first application review will occur on
April 28, 2023
. Applications must be in the form of a resume with an accompanying letter detailing your experience and qualifications relative to this position.  
We wish to thank all candidates for their interest, however, only those selected for interviews will be contacted.
Gerald Pinchbeck, Interim Human Resources Advisor
Cariboo Regional District
Suite D, 180 North Third Avenue
Williams Lake, BC V2G 2A4
Telephone (250) 392 3351
Email:
mailbox@cariboord.ca
Job Overview
Job Title

Supervisor of Solid Waste Management

Employment Type

Full Time

Experience

3 years to less than 5 years

Location

Williams Lake, BC

Education

Bachelor's degree

Date Posted

April 11, 2023, 11:22 am

Expires

August 1, 2023, 4:30 pm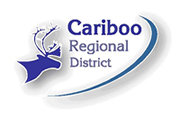 Cariboo Regional District