DISTRICT OF SAANICH
PARKS, RECREATION & COMMUNITY SERVICES
COMMUNITY SERVICES DIVISION
PROGRAM LEADER I

(SUMMER CAMPS & PROGRAMS)
Up to 15 Casual Positions
 
Term: Approx. June 19 to Sept 1, 2023
 
Welcome! We are thrilled you have decided to apply for a Program Leader I position with us.
 
Ready for a Summer to remember? Keep reading…
 
Spend your summer making a difference in children's lives! A Program Leader I with Saanich Parks, Recreation & Community Services has the opportunity to challenge and develop their leadership skills, grow and learn through excellent training, create friendships, positively impact young lives, and all the while earn an excellent wage. If you want to be a part of an amazing, supportive team, and you haven't forgotten the value of play and fun, then this is the job for you!
 
As a Program Leader I, you will rely on your leadership skills, in a variety of camp settings (listed below), to lead and engage children.  This summer role includes the opportunity to lead and mentor Program Assistants, volunteers, and summer interns.  Program Leaders will work with a team to develop weekly camp plans, and work cooperatively with participants, parents, and supervisors to ensure camp safety. 
 
Saanich Neighborhood Playground Program (SNPP) (various outdoor Saanich Parks locations):  SNPP Staff are passionate about engaging children in an outdoor setting. Successful candidates will be highly energetic, motivated and independent. A strong knowledge for camp games and activities that will connect children to the outdoors in creative and fun ways.  Please note SNPP operates rain or shine - these are all weather outdoor camps!
 
General Day Camps (Saanich Recreation Centres and Partner Middle Schools): Enjoy developing and working within creative weekly themes like Superheroes, or Animal Planet just to name a few. Successful candidates will come with a large variety of games, sports, and crafts ideas. Creativity and ingenuity are key!  Activities such as swimming round out these fun, popular camps.
 
Aquatic Day Camps (Gordon Head Recreation Centre and Saanich Commonwealth Place):  Do you love the water and have experience with swimming and various water sports? Enjoy working with activities such as swimming lessons, fun swims, snorkeling, water polo, diving and kayaking? You will need a desire to help kids learn skills and have fun in the water. These camps also include a mix of sports, crafts, games.
 
Specialty Day Camps (various Saanich Parks and Recreation locations & Partner Middle Schools). We offer a variety of specialty camp options such as Sports, Art, Skateboarding, Dance, Gymnastics, Golf, Racquets, Preschool, & Red Cross Babysitting:  Do you have some specific experience and passion in any of these areas? Successful candidates will be able to share their experience through the teaching and instruction of the basics of these specialty areas.
 
Outdoor / Wilderness / Adventure Camps, 9+yrs (various outdoor locations):  Do you have a love for the outdoors and engaging kids in the adventures of nature?  Do you have experience leading such groups? We are looking for adventurous, energetic individuals who enjoy the outdoors, rain or shine! Positivity, risk management and problem-solving skills are key.
 
Requirements include completion of Grade 10; three months experience working with participants in a recreational or instructional setting; satisfactory police information check, Emergency First-Aid and CPR-C, and for some camps a BC Class 4 Driver's Licence, is required.  The ideal candidates will have the ability to be inclusive and flexible to ensure a positive environment is created for all participants; demonstrated customer service and interpersonal skills; ability to maintain a high degree of enthusiasm and personal motivation.  Experience working with people with behavioural or cognitive difficulties is an asset.
 
Applicants must provide proof of completion of Grade 10 and current Emergency First Aid and CPR-C at time of interview.
 
This is a C.U.P.E. Local 2011 position with a wage of $23.60 per hour plus 15% in lieu of benefits (equivalent to $27.14 per hour).  Job description and competition information can be found at www.saanich.ca.  Please apply by quoting competition 23119 to: Human Resources, District of Saanich, 770 Vernon Avenue, Victoria, BC, V8X 2W7.  As a component of the selection process, testing will be conducted. 
 
The District of Saanich is recognized as one of BC's Top Employers for 2023. As an equitable and inclusive employer, we value diversity of people to best represent the community we serve and provide excellent services to our citizens.  We strive to attract and retain passionate and talented individuals of all backgrounds, demographics, and life experiences.
 
If you require any adjustments to enable participation at any stage of the recruitment process, please contact in confidence accessibilityHR@saanich.ca. We thank all applicants for applying. Only those under consideration will be contacted.
Job Overview
Job Title

Program Leader I - Summer Camps

Employment Type

Part Time

Experience

1 to less than 7 months

Education

Other trades certificate or diploma

Date Posted

April 11, 2023, 9:11 am

Expires

September 1, 2023, 11:00 pm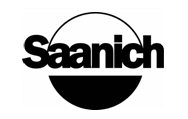 District of Saanich