Be a part of something great!  
Recreation Worker III

GENERAL INSTRUCTOR (UP TO 30)
Active Beyond the Bell Program, Skating, Sports, Arts and Crafts, Dance and Gymnastics
Auxiliary
Bulletin #: 23-B020
Website: tol.ca

Join a "Community of Communities" – the Township of Langley, home to approximately 150,000 residents, is  committed to providing progressive business, housing, and recreational opportunities, while balancing its unique mix of urban growth and rural beauty. A truly fun and beautiful place to work, the Township of Langley offers competitive salaries, excellent benefit packages, municipal pension plan, employee wellness programs, and opportunities for professional development and career growth.

The Township of Langley is currently recruiting up to thirty auxiliary Recreation Worker III – General Instructors (Active Beyond the Bell Program, Skating, Sports, Arts and Crafts, Dance and Gymnastics) to join our team of professionals Recreation Division, Recreation Program and Services Department. Reporting to the Community Recreation Manager, in this unionized position you will provide leadership and instruction for a variety of recreation programs and activities.
Responsibilities:
Provide guidance, assistance, and general leadership duties according to the nature and requirements of the program
Assist in planning assigned recreational programs and provide instruction in the activities
Promote interest and enthusiasm in recreation programs and ensure safe and proper use of equipment and facilities
Perform related work as required

Qualifications:
Completion of Grade 10 with a preference for certification in Sports or Early Childhood Education (Pre-School) and some related instructional experience in a recreational environment, or an equivalent combination of training and experience
Sound knowledge of program content on assigned programs and activities
Ability to organize, lead, instruct, participate, assist program participants, and prepare records related to program progress
Ability to establish and communicate effectively with program participants, volunteers, recreation staff and the general public
One-year leadership program experience, National Coaching Certification, High Five and Fundamental Movement Skills Certifications are considered assets

This position is defined by the Township of Langley as a position of trust (Child Safety). The successful candidate(s) will be required to have a Police Information Check as a condition of employment (Note - Not required as part of the application process, however, will be required upon consideration for employment).

In order to be considered for this position, candidates must have the following valid and current certifications/licenses (must be valid at the time the posting closes) and these must be attached with your application. Applications without the attached required documents below will be deemed incomplete and may not be considered. Please title your attachments with the number of this competition and have these documents ready to upload when you apply:
Emergency First Aid, AED and CPR 'C' Certification

The CUPE rate of pay for this position is $24.25 - $28.35 per hour (5 steps, 2023 rates) plus 13.5% in lieu of benefits. The hours of work vary and are based on an as-needed basis, dependent on program registration; non-standard hours and/or non-standard work week.
Candidates should be aware of the following offered program schedules and be available to work for some or all of the following schedules:
Active Beyond the Bell Program: Monday – Friday, 2:00pm - 5:00pm
Skating Lessons, Sports, Arts, Dance and Gymnastics: 7 days of the week, mornings, afternoons, evenings
If you wish to pursue this exciting career in a growing community, please visit
tol.ca/careers
to apply.

Internal/External closing date for this competition: July 7, 2023

We appreciate all applications; however, only short-listed candidates will be contacted for an interview.
Job Overview
Job Title

Recreation Worker III

Employment Type

Part Time

Experience

7 months to less than 1 year

Rate

$24.25 to $28.35 Hour

Education

Other trades certificate or diploma

Date Posted

March 30, 2023, 10:48 am

Expires

July 7, 2023, 4:30 pm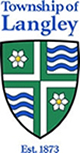 Township of Langley