Métis Nation British Columbia
Mental Health Program Specialist

#23-034

Ministry of Mental Health & Harm Reduction
 
Position:   Permanent Full-Time (37.5 hours per week)
Location: Remote
Closes:   Posting will remain open until filled and will close without notice
Classification: Coordinator 2
Salary Range: $63,000 -$75,000 annually

ABOUT MÉTIS NATION BRITISH COLUMBIA:
Métis Nation British Columbia (MNBC) develops and enhances opportunities for our Métis communities by implementing culturally relevant social and economic programs and services. Through teamwork, respect, dedication, accountability, integrity, and professionalism, MNBC strives to build a proud, self-governing, sustainable Nation  in recognition  of inherent rights for our Métis citizens, assisting in the delivery of services based on policy, process, and specified regulations.

MNBC's KAA-WIICHIHITOYAAHK (We take care of each other) Initiatives offers employees a competitive total compensation package including:
comprehensive group benefit package or health-care spending account and enrollment in the Municipal Pension Plan
15 paid days per year for statutory and
cultural days (Indigenous Peoples Day, Truth and Reconciliation Day, & Louis Riel Day)
carpool, parking & public transit subsidies (Provincial Office only)
educational spending account and professional development allowances to provide annual funding to continue lifelong learning and skills upgrade.
remote workplace supports.
internal advancement & redeployment opportunities

ABOUT THE OPPORTUNITY
We are seeking a highly motivated, team-orientated individual to join our Ministry of Mental Health and Harm Reduction team as the Mental Health Program Specialist. Reporting to the Director of Mental Health and Harm Reduction, the primary purpose of the Program Specialist is to assist in the development, knowledge gathering, community-based research, and rollout of mental health initiatives and programs for Métis communities in BC – with a particular focus on community-based research, life promotion, and framework development.
 
KEY DUTIES AND RESPONSIBILITIES
Support the engagement of Métis Chartered Communities in community-based research and knowledge gathering to support in the planning of life promotion and mental wellness initiatives.
Engage with and hold space for Métis individuals to take part in safe, Métis-led conversations on mental wellness.
Co-lead the Métis mental wellness framework development.
Source funding for projects through provincial and federal grants.
Develop and produce reports reflective of program efficacy, Métis ways of knowing, and community knowledge/experiences.
Network and maintain an effective working relationship with Métis Chartered Communities to plan consultations and engagements, help coordinate programming, build proposals, and reports.   
Foster a practice of cooperative effort and collaborative problem-solving around issues relating to improving the substance use and wellness of Métis people.
Support the Director of Mental Health and Harm Reduction in working with multiple stakeholders of the Governments of Canada and BC to build relationships and to advocate for Métis in BC through various committees, working groups, and advisory council meetings.
Support the adaptation work of existing suicide prevention and mental wellness programming and resources to be more culturally-safe and appropriate for Métis people.
Carry out literature reviews, environmental scans, and best practices reviews of programs to support Métis mental wellness.  
Engage in knowledge gathering practices (such as leading sharing circles, focus groups, conducting interviews, etc.).
Prepare briefing notes, summaries, evidence reports, and PowerPoint presentations
Carry out various administrative tasks, as assigned.
Ability to travel, as this may be required to engage Métis Chartered Communities and to attend stakeholder meetings.
Work effectively in a small team to support a broad portfolio and large projects.
Carry out various administrative tasks as assigned.

THE IDEAL CANDIDATE
Knowledge and/or awareness of the historical and contemporary contributions made by Métis people in B.C.
Degree in Health, Education, Social Services, or related field  
Minimum of two (2) years of experience in a mental health, harm reduction, education, social services, or related setting.
Experience with community-based research.
Experience with program and grant management an asset.
Knowledge of Métis mental wellness.
Combination of relevant experience, education, and training will be considered.
Prior experience working or volunteering for an Aboriginal organization/program that includes interacting and developing relationships with Aboriginal people and Aboriginal communities.
Proven ability to work effectively in a small team to oversee a broad portfolio and large projects.
Experience in facilitation an asset.
Project management experience is considered, an asset.
Demonstrated ability to effectively communicate both verbally and in writing.
Proven ability to prioritize tasks, meet deadlines, and work with minimal supervision.
Proven ability to utilize, adapt and embrace new technologies, including Word, Excel and other database/software required by the role.

OTHER COMMENTS
Other duties may be assigned as needed to help ensure the efficient operation of MNBC.
There will be a need to attend meetings and events which may require work and travel outside of normal business hours.
Ability to provide a satisfactory Criminal Record Check.
 
The above requirements are what MNBC is seeking in the ideal incumbent at the time of posting and are subject to change based on needs.
 
Pursuant to section 41 of the BC Human Rights Code, preference may be given to applicants who self-identify as Indigenous (First Nation, Métis, or Inuit). All qualified candidates are encouraged to apply.
 
PLEASE NOTE THAT CANDIDATES MUST APPLY using "Mental Health Program Specialist #23-034" in the subject line of the email.
 
Please send your resume and cover letter to:
 
Jillian Jones
Director, Mental Health and Harm Reduction
Métis Nation British Columbia
Email: jjones@mnbc.ca          
Job Overview
Job Title

Mental Health Program Specialist

Employment Type

Full Time

Experience

2 years to less than 3 years

Rate

$63,000.00 to $75,000.00 Year

Education

Bachelor's degree

Date Posted

March 24, 2023, 4:03 pm

Expires

June 24, 2023, 4:30 pm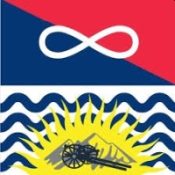 Metis Nation British Columbia