Director of Infrastructure

Post Date: March 16, 2023
Closing Date: Until filled

Permanent/Full Time
Salary - $95,000 - $130,000

SUN PEAKS MOUNTAIN RESORT MUNICPALITY is seeking a self-motivated individual to lead the teams responsible for day-to-day operations and develop a long-term infrastructure plan to support one of the newest and fasted growing communities in British Columbia.

Sun Peaks Mountain Resort Municipality is a vibrant resort community boasting world class skiing, mountain biking, skating rink, hiking and golf. It is an outdoor enthusiast's dream. This young, fast growing community has a ski-in/ski out school, seasonal farmers markets and endless festivals for all to enjoy.

Job Summary:
Under the direction of the Chief Administrative Officer (CAO), the Director of Infrastructure is responsible for the safe and efficient delivery of a range of services related to water, wastewater, propane, roads and drainage systems, snow clearing operations, maintenance of public infrastructure and building inspections.
 
Supported by 11 direct reports, including 7 members of the Utilities team, 3 members of the Public Works team and the Building Inspector, you will provide leadership to ensure that Sun Peaks infrastructure is well maintained through effective planning and utilization of resources. You will coordinate with the CAO in order to prioritize the implementation of Capital Work Projects.
 
Having recently completed our water and wastewater masterplans, this position will be responsible for the development of infrastructure system upgrades to support our growing community.  

Where is the Job?
At a base elevation of 1,255m the unique European inspired walkable village is located 45 minutes from Kamloops in British Columbia's beautiful interior. With 1,500 permanent residents, the community has a unique ski-in/ski-out school, medical centre and is a perfect community for the outdoor enthusiast.

What You'll Do:
You will manage the department's operating budget and work collaboratively with various vendors. You will lead the team responsible for the proper maintenance of municipal facilities, systems, and equipment; and you can be available for emergencies when needed. Under your leadership, the Utilities and Public Works crew will carry out duties in:
Water treatment and distribution
Sewer treatment and collection
Culvert and ditch maintenance
Road, sidewalk, and ditch maintenance
Snow and ice control
Public inquiries and requests

What You'll Get in Return:
An outstanding opportunity to help build a unique community.
An annual wage of $95,000 – $130,000 depending upon qualifications and experience.
A comprehensive benefits package including annual ski pass.

What You'll Bring:
Valid Class 5 Driver's License.
Professional engineering or applied science designation or a combination of training and relevant experience.
Experience as a Manager or Supervisor
Knowledge of water/wastewater operations.
Ability to use basic computer applications including email, web browsers and word/excel processing software.
Ability to work independently, prioritize multiple tasks, exercise sound judgement; and
Ability to communicate effectively orally and in writing.

What to do Next:
Send your resume and cover letter to Shane Bourke, Chief Administrative Officer, at cao@sunpeaksmunicipality.ca.  Applications will be accepted until filled.
 
We thank all applicants, but only those selected for an interview will be contacted.

www.sunpeaksmunicipality.ca
Job Overview
Job Title

Director of Infrastructure

Employment Type

Full Time

Experience

Experience an asset

Rate

$95,000.00 to $130,000.00 Year

Education

College, CEGEP or other non-university certificate or diploma from a program of 1 year to 2 years

Date Posted

March 23, 2023, 1:49 pm

Expires

December 31, 2023, 4:30 pm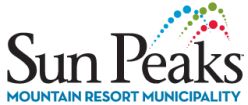 Sun Peaks Mountain Resort Municipality