Payroll Clerk

Job ID: 20230228
Location: Greater Vancouver
Full/Part Time: Full-time
Regular/Temporary: Regular

Join a company that has been a part of moving Metro Vancouver for over 35 years.
 
British Columbia Rapid Transit Company Ltd. (BCRTC) maintains and operates the Expo and Millennium SkyTrain Lines from our central facilities in south Burnaby. Our services connect downtown Vancouver to the cities of Burnaby, New Westminster, Coquitlam, Port Moody and Surrey. With the future expansion of both the Expo and Millennium Lines gathering pace, infrastructure renewal and new asset acquisition projects underway, this is an exciting time to join our team of over 1,200 dedicated employees, working on one of the longest fully-automated rapid transit systems in the world.
 
Our work encompasses roles such as administration, engineering, elevator and escalator maintenance, field operations, vehicle maintenance, and wayside (station and guideway) maintenance.
 
When you work for SkyTrain, not only will you help move Metro Vancouver, you will also have access to comprehensive benefits including paid vacation, medical benefits, transit passes, training and more. We are a proud equal opportunity employer, committed to a diverse and inclusive workforce.
 
Come explore what makes us one of BC's Top Employers!

Responsibilities
PRIMARY PURPOSE
The Payroll Clerk is responsible for processing BCRTC's employee payroll (Bargaining Unit and Exempt) which includes ensuring that the payroll is accurate, reasonable, reflects the current status of employees and complies with policies and the Collective Agreement. Work includes checking and processing input documents, verifying output documents; preparing manual adjustments to the employee's payroll, including vacation entitlements; preparing journal entries; maintaining employee records; calculating benefit plan deductions and adjustments for sick leave, etc. The incumbent is also responsible for maintaining various control records related to the unionized employee pension plan; responding to requests for information and providing explanations in response to a wide variety of inquires relating payroll, entitlement, benefits, pension plan and related matters.

Qualifications
EDUCATION
High school graduations plus successful completion of Level I of Canadian Payroll Association (CPA) program, or equivalent.

EXPERIENCE
Two (2) years of directly related, relevant computerized payroll (Ceridian preferred) experience in an unionized environment. Working knowledge of Excel and Word. Demonstrated initiative and ability to work independently within prescribed guidelines.

Other Information
Recruitment Process: An applicant will be required to demonstrate their suitability for this position by meeting the minimum level of qualifications and experience in order to be invited into the selection process. A standard interview format will be used including general, scenario and behavioural descriptive interview questions.

Work Schedule 
40 hours per week.

Rate of Pay
Wage: $35.93 per hour
 
Our recruiting policy is to give first priority to internal (BCRTC) employees, second priority to qualified employees within the TransLink group of companies. Applications from the general public will only be considered if we do not have any qualified candidates. BCRTC retains the final hiring decision.
 
How to Apply
Please visit our Career Page to apply for this position.
 
INSTRUCTIONS: Please save your (1) cover letter, and your (2) resume as one PDF document prior to uploading your application on-line.
 
Closing Date: Open until filled
 
Please note that only those short listed will be contacted.
 
Having trouble applying? Please view the System Requirements & FAQ's page.
 
If you have questions, please connect with us at jobs@bcrtc.bc.ca.

Equal Employment Opportunity
SkyTrain is committed to employment equity and building a diverse workforce, representative of the customers we serve and the many communities in the Metro Vancouver region. We welcome and encourage Indigenous applicants, people of colour, all genders, 2SLGBTQ+ and persons with disabilities to apply. Learn more about TransLink's commitment to equity, diversity and inclusion.
 
Accommodations are available on request for candidates taking part in all aspects of the selection process. For a confidential inquiry, simply email us at jobs@bcrtc.bc.ca.
Job Overview
Employment Type

Full Time

Employment Length

Permanent

Experience

2 years to less than 3 years

Workplace Information

Remote work unavailable

Education

College, CEGEP or other non-university certificate or diploma from a program of 1 year to 2 years

Professional Category(s)

Financial Administration

Date Posted

March 20, 2023, 3:51 pm

Expires

December 31, 2023, 4:30 pm
British Columbia Rapid Transit Company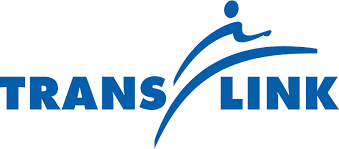 Employer Type

Municipal government

Location

New Westminster, BC