Cape Breton Regional Municipality 
Planner
Regular Full Time
 
JOB SCOPE: Reporting to the Senior Planner in the Planning and Development Department, this position is responsible for a range of duties to administer the day-to-day planning functions outlined in the Municipal Government Act. This includes conducting research, preparing reports, drafting, and implementing policies and bylaws, revising adopted policies and bylaws, and administration within the Regional Municipality.

STATUS: Inside Bargaining Unit
 
SALARY: $81,905 per annum

MINIMUM QUALIFICATIONS: *(Requested copies listed below must be included upon application)
A post-secondary university degree in Planning or related field (Must include copy)
A minimum of three (3) years of accomplished professional planning experience, preferably at the municipal level. Higher education may be considered in lieu of experience.
A medical assessment including vision and hearing tests. Medical assessment must show the capacity of performing tasks of the classification.

ADDITIONAL QUALIFICATIONS:
Emergency First Aid/AED/CPR A (Must Include copy)

CLOSING DATE FOR APPLICATIONS: This posting shall remain open until all vacancies are filled. 

Applications quoting REFERENCE NO 22.49-E should be directed to:
Human Resources Department, Cape Breton Regional Municipality, 320 Esplanade, Suite 404, Sydney, NS BlP 7B9 Fax: 902-563-5582 or e-mail: jobapplications@cbrm.ns.ca
 
Applications/Resumes may also be submitted in the drop-off box: Main Floor, City Hall during regular working hours (8:30 a.m. - 4:30 p.m.}.

Although we thank all applicants for their submissions, we will respond only to those we wish to interview.

Full Job Description
Job Overview
Employment Type

Full Time

Employment Length

Permanent

Experience

3 years to less than 5 years

Workplace Information

Remote work unavailable

Education

Bachelor's degree

Professional Category(s)

Planning & Development

Date Posted

March 6, 2023, 9:24 am

Expires

December 31, 2023, 4:30 pm
Cape Breton Regional Municipality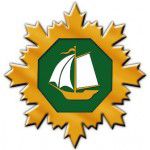 Employer Type

Municipal government