Competition No. 2022-76
Recreation Department
$26.39 /hr (CUPE Local 358)
Lifeguard/Instructor
Part Time (Up to 3 positions)
 
The Municipality of North Cowichan (population 31,900) is located in the beautiful Cowichan Valley on Southern Vancouver Island, between Nanaimo and Victoria. Our communities of Chemainus, Crofton, Maple Bay and the South End are home to a multitude of artistic, cultural and outdoor recreational activities. The Municipality provides a stable and varied work environment, competitive pay and benefits.
 
We are inviting applications from candidates with the proven skills, qualifications and abilities for the position of Lifeguard/Instructor on a part-time basis. This position provides an enjoyable and safe aquatic experience to the public and delivers quality and progressive educational opportunities within the aquatics environment. If you are self- motivated, looking to take on a new challenge where you can make a difference, enjoy both responsibility and accountability with one of British Columbia's most inclusive and environmentally conscious municipalities, we look forward to receiving your application!
 
The Lifeguard/Instructor will be responsible for providing feedback and direction to casual Lifeguards. Scheduling is based on operational needs and in accordance with the Collective Agreement (Appendix A). The hours of work include shift, nights and weekend work. Deployment to other duties may be required from time to time.
 
Required Skills, Qualifications, and Abilities:
Minimum 16 years of age and completion of Grade 10.
Possession and maintenance of the following certifications: 1) National Lifeguard – Pool Option, 2) National Lifeguard – Waterpark Option, 3) Lifesaving Society Instructor, 4) Standard First Aid, 5) Pool Operators Level 1, and 6) Red Cross Water Safety Instructor.
Demonstrable skills in a Windows-driven network system, including the practical use of Microsoft Office programs and program registration and facility booking software.
Demonstrable theory, practical skills and abilities related to water rescue, safety, prevention, program content, delivery and communication. This includes assisting in the delivery of a wide range of innovative aquatic programs, services and events.
Basic knowledge of the pool filtration system including water balancing.
Basic knowledge of and commitment to WorkSafeBC, Ministry of Health and the BC Safety Authority procedures and other regulatory requirements as related to the safe operation of aquatic and fitness facilities.
Demonstrable ability to receive and implement directions, manage competing priorities, meet facility standards and ideals and work towards excellence in the operation of the Aquatic Centre.
Demonstrable ability to understand basic aquatic mechanical operations.
Ability to work weekends, evenings, statutory holidays and shift work.
Ability to work independently as well as under supervision.
The position may be physically demanding; candidate must be able to successfully perform all duties associated with the position. A medical certificate attesting to suitability for this position may be required.
 
This is a unionized position (CUPE Local 358) and the collective agreement may be viewed on our website.
 
Candidates being considered will be required to undergo a comprehensive evaluation of skills, qualifications, and abilities. Please include with your application proof of any courses/re-certifications which you are currently taking.

This position has responsibility for vulnerable persons and will therefore be required to undergo a Vulnerable Sector screening check, in addition to a Police Information Check, if an offer of employment is made.

To Apply:
Visit the Municipality of North Cowichan Career Portal at www.northcowichan.ca/jobs to apply for this position. Please note that all candidates must apply via the Career Portal; we do not accept resumes via email or hard copy.

Application Deadline:
Until Filled
Job Overview
Job Title

Lifeguard/Instructor

Employment Type

Part Time

Employment Length

Permanent

Experience

Experience an asset

Workplace Information

Remote work unavailable

Education

Other trades certificate or diploma

Professional Category(s)

Recreation Intructor/Leader

Date Posted

December 19, 2022, 1:00 pm

Expires

December 31, 2023, 4:30 pm
Municipality of North Cowichan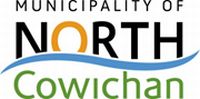 Employer Type

Municipal government