Licensed Childcare Assistant - Capital Regional District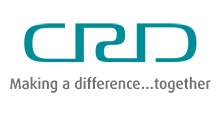 Licensed Childcare Assistant
Parks & Environmental Services – Panorama Recreation

Competition Number: 22/242
Employment Type: Auxiliary                                                                                                 
Hours of Work: Up to 40 hours bi-weekly
Rate of Pay: $19.99 per hour (plus 14% in lieu of benefits) (2021 rates)
Review of applications begins: 4:00pm on August 19, 2022 however will remain open until suitable candidate is found

Job Summary
Panorama Recreation is looking for a staff person to support licensed childcare programs including our out of school care and a full day preschool program.  Reporting to the Assistant Community Recreation Coordinator the Licensed Care Support Staff will work in collaboration with childcare staff and be responsible to assisting with the overall operation of licensed programs.  The ideal candidate is passionate, nurturing and enthusiastic about working with preschool and school ages children.

This position requires an acceptable criminal record check. The applicant/incumbent will be required to undergo a criminal record check in order to work in this position and to report to their supervisor if any criminal charges are laid against them that may be related to their employment in this position.
 
The anticipated length of this term assignment is until June 2023.

Typical Duties and Responsibilities
People working in this role can expect to be responsible for performing the following duties. This list is not meant to be comprehensive and other related duties similar in scope and complexity may be performed.
Assist with the delivery of safe, healthy, and enjoyable programming for preschool and school aged children.
Work in collaboration with the licensed childcare staff team to assist in the planning and execution of specialty activities which may include supply shopping and organizing, ensuring adequate supplies for offsite programs and administrative tasks as required.
Schedule in-ratio and available for staff sickness, absences and classroom support as required.
Assist in organizing and delivering the licensed childcare programs that promote, stimulate and develops children's intellectual, physical and emotional growth in a play-based learning environment.
Assist in the promotion and enhancement of creative ideas in all program areas including arts & crafts, dramatic play, music appreciation, science and nature, sports, and outdoor play.
Ensure toys and all equipment is maintained with respect to safety standards and sanitary standards.  Assist with the set up and take down of the activity area.
Assist children with daily routines including toileting, dressing, eating and sleeping.
Ensures the safety and general well-being of the children at all times. 
Follows all policies, procedures and standards of the CRD
Performs other related duties as required.

  Qualifications
Completion of a minimum of one course in a Basic Early Childhood Education Training Program from a recognized post-secondary institute and 2 years related experience working with children.
Valid BC License to Practice Certificate (ECEA)
As a licensed care program, must be at least 19 years of age.
Valid First Aid and CPR Certificate
Consent to a Ministry of Justice Criminal Record Check for working with children.
Valid BC Drivers License
Class 4 Drivers License or willingness to obtain
Demonstrated ability to apply VIHA license standards to daily practices.
Knowledge and understanding of WorkSafeBC practices/protocols, Workers' Compensation Act and OH&S Regulations and other relevant safety statutes

Applications
To apply for this exciting opportunity, please visit www.crd.bc.ca and submit your application on our careers page.
---